The Madness Has Begun
---
The madness has begun in earnest – we've added to our normal training routine with a variety of extras in preparation for the beginning of the season 'proper'.
The first February addition to our program was some additional fitness work at either Edgecote gallops or Paul Webber's yard, where there is the added bonus of a stream diverted as a natural water treadmill to finish with.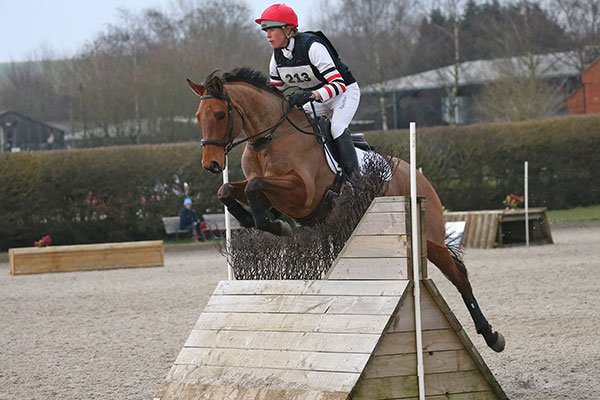 We have been lucky enough to have two sessions with 'The King of Spain' – Luis Alvarez, our NZ Olympic showjumping coach – one at Wootton Bassett and one at Hartpury. I never cease to be grateful to not only work with such an incredible coach but also train alongside the heroes of our sport that make up the Kiwi team.
All the horses have now been out cross-country schooling at least once, either to Aston-le-Walls or Boomerang. This causes a great deal of excitement in the ranks and all I can say is thank goodness for neckstraps!
John The Grey, Harry's thoroughbred, was field master at Goodwood for the revival of the Charlton Hunt and won the OBH Open hunt race, so he is on fine form.
Bosun's pre-Badminton dressage blitz has continued with two more dressage shows, two two-day Andrew Fletcher clinics and a trip to see Mr Hester. At each dressage show, Beano (aka Bosun) managed to persuade two of his stablemates to keep him company and run through a test each as well.
We've also managed to squeeze in a couple of BSJA shows at Addington and Bury Farm and the Eventer Challenge classes at Aston-le-Walls, with a winner and some placings tactfully spread throughout the team.
Next week we start 'real eventing', with an unaffilliated event on Monday at Aston-le-Walls, a BE at Oasby on Thursday and a trip to Sandown for Harry's big Grand Military race, where he rides Ardkilly Witness for trainer Jamie Snowdon. We finish the week with Poplar Park for my grown-up team, although whether they live up to that title remains to be seen!