The Ups and Downs of Eventing
---
I hope everyone had a fabulous Easter and hasn't eaten too much chocolate!!!
Dengie Performance Nutritionist Claire came to weigh the horses, which was brilliant and they are all looking super on their Dengie fibre diet. Googie (Gazelle Dwerse Hagen) has lost a little weight, which is to be expected as she has been getting fitter and competing. Her last event was Weston Park, where we drove three and a half hours there and back for a dressage test!!! The rest of the day was abandoned due to the weather. I was quite pleased that it was though because the conditions were horrendous and we were thinking of withdrawing, but the decision was taken out of our hands. We have entered Hambledon Intermediate and Withington Advanced! This will be my first Advanced, which is so scary and we have been thinking 'Are we mad?', but we made the decision to do it as we have nothing to lose and it is a bit of a test for us both.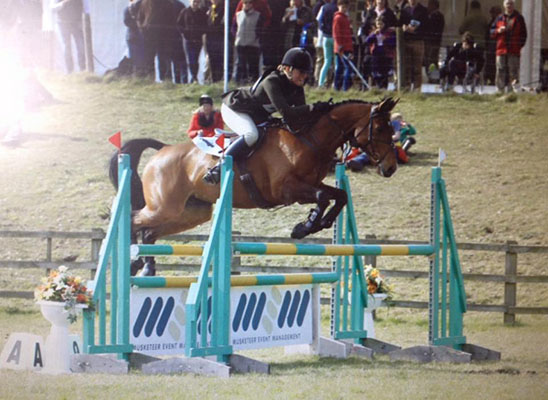 Pooh (Perfect Timing) has also lost some weight, but is still looking amazing. She has had a few more events – we had a frustrating day at Great Witchingham BE100, where I hadn't woken her up enough so we had a run-out at the very spooky fence four! It was so annoying, grr! She finished the course brilliantly, but it was a little worrying because we had entered a Novice at Burnham Market, which is always up to height. We took Pooh schooling in preparation and she jumped everything really confidently. She was awesome at Burnham Market – unfortunately, she had a pole show jumping but across the country she was unbelievable and so on the case. Her next novice run at Belton Park was a huge event. We didn't do our greatest dressage test! Then in the showjumping I got slightly deep into a double, so left Pooh too much to do one the way out! But she followed with a incredible clear cross country with 8 time faults finishing a very credible 14th out of 41 very competitive partnerships. It was a great event with exceptional going.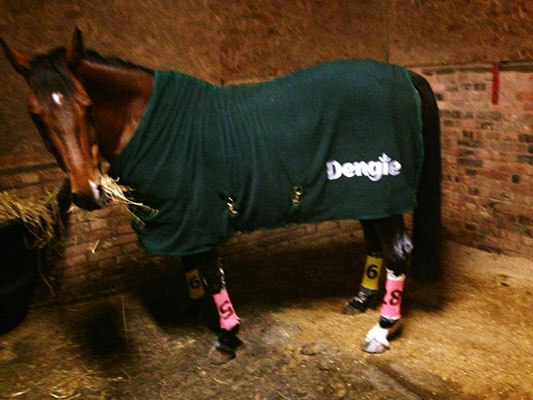 Tim has had a few jumping lessons recently, which he loved, and he finally thinks he is an important horse once again! Diva was due to foal on Friday 15th April, but still no baby yet. She put on a bit of weight, but still doesn't look big enough for her due date. I think she is having a pony!
I am now back at university, so my lovely Mum is keeping the horses going for me while I write essay after essay till the end, which is 6th May, so not too long away. Then I am home for four months till my final years starts.