Training Bursary Blog: Alana Sparrow
---
After an early start, I was very excited to travel to Vale View Equestrian Centre for training with Hannah Esberger-Hancock and Lucy Jackson, as part of the Dengie and Horse&Rider Training Bursary.

Robin travelled brilliantly and settled well. In our flatwork session with Hannah we worked on Robin becoming more active behind by including turn on the forehand and leg-yield into our work. He is easily bored and distracted so this was a great way to keep him interested in his work. He improved greatly during this session and also began to feel more settled in the new environment.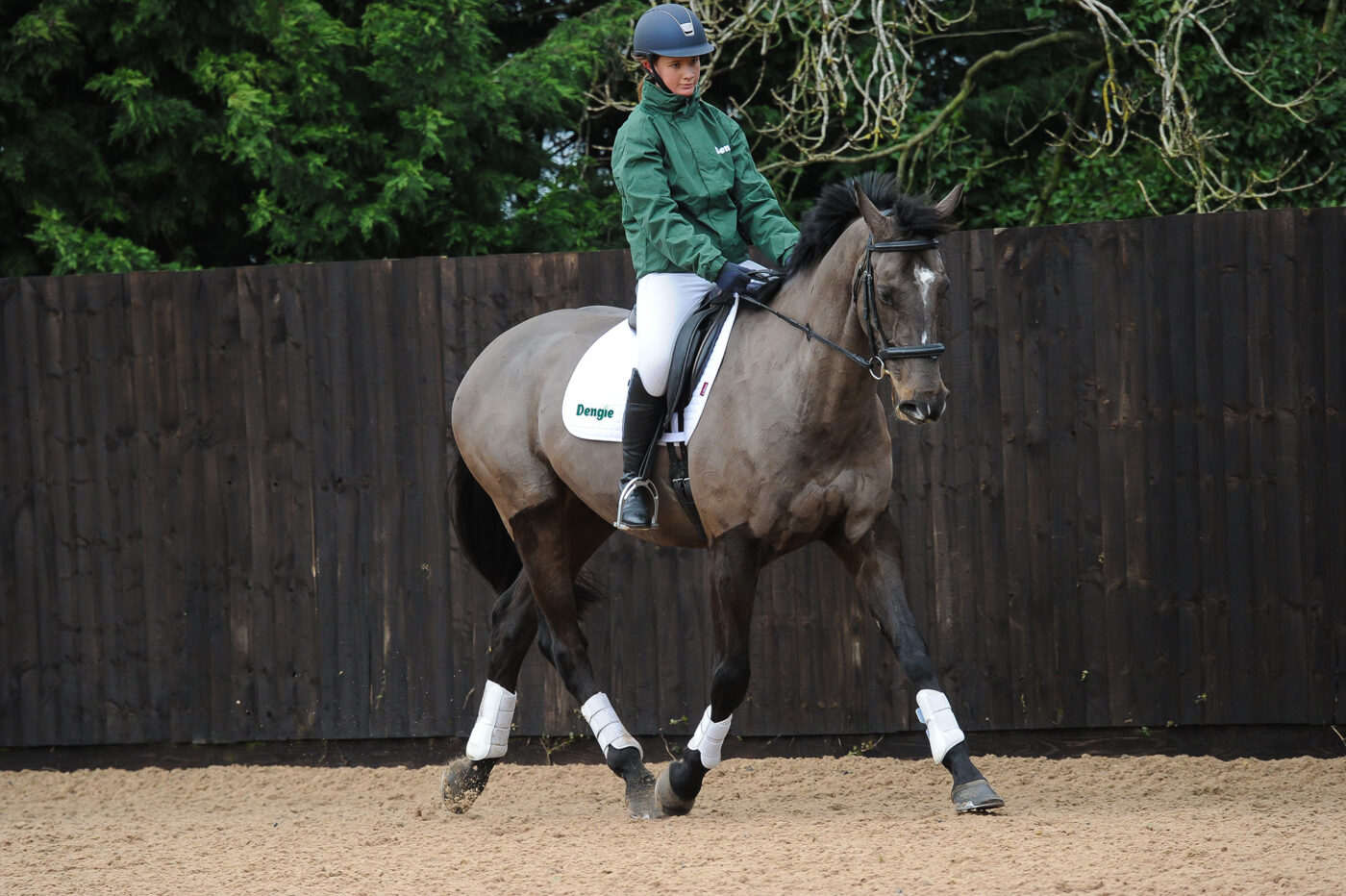 We then had a quick change to the arena XC session with Lucy, to beat the incoming storm. It was absolutely brilliant to have the facilities at Vale View for Robin's first XC school of the year. Robin felt brilliant, and Lucy was so helpful by keeping everything she was saying very simple. She reminded us to be really conscious of our position to ensure we stay safe and in balance. Robin is a big long horse who still struggles with balance and straightness at times, so it is very important for me to ensure I am in the best balance possible to help him with this. Hopefully he hasn't much more growing to do!

In the nutritional assessment, Claire was really pleased with Robin's condition and surprised at how little he was fed. We ensure our horses have plenty of forage and grass so their feeds can be smaller, containing the essential vitamins, minerals and protein to ensure muscle development and general health and condition. Claire suggested we move Robin on to Alfa-A Molasses Free, which I think will be a useful change to his diet and is recommended for competition horses.
The training day was highly beneficial and a great outing to start the year. We will take on board what we have gained from this , and now look forward to the coming season with some exciting goals ahead!