Training Bursary Blog: Liv Nolan
---
When we pulled into Vale View the weather was anything but welcoming however, nothing could dampen my spirits as I was so excited! It was wonderful that a cosy bed and welcoming stable were ready for Cici and everyone was so helpful in settling her in. Sarah-Jane had arrived just before us after a mammoth trek from Cornwall, so our four hour journey didn't seem so bad! After checking on Cici for a final time, it was an early bed time to be ready for the excitement of the following day.
We were up bright and early so that Cici could tuck into her breakfast and I met the team from Dengie and Horse and Rider Magazine. Next, Cici and I tried on the smart outfits that Dengie had kindly gifted us, how dapper we both looked! Soon it was time to tack up and set off to the school for our dressage lesson with Hannah Esberger-Hancock. She watched Alana and I warm up and gave us both advice on how to get our horses focused. After introducing a number of exercises: leg yielding on a circle, practising three quarter lines and honing our transitions, we then concentrated on putting these in to practice, where I had to ensure that I got better connections between hand and leg and improved her bend.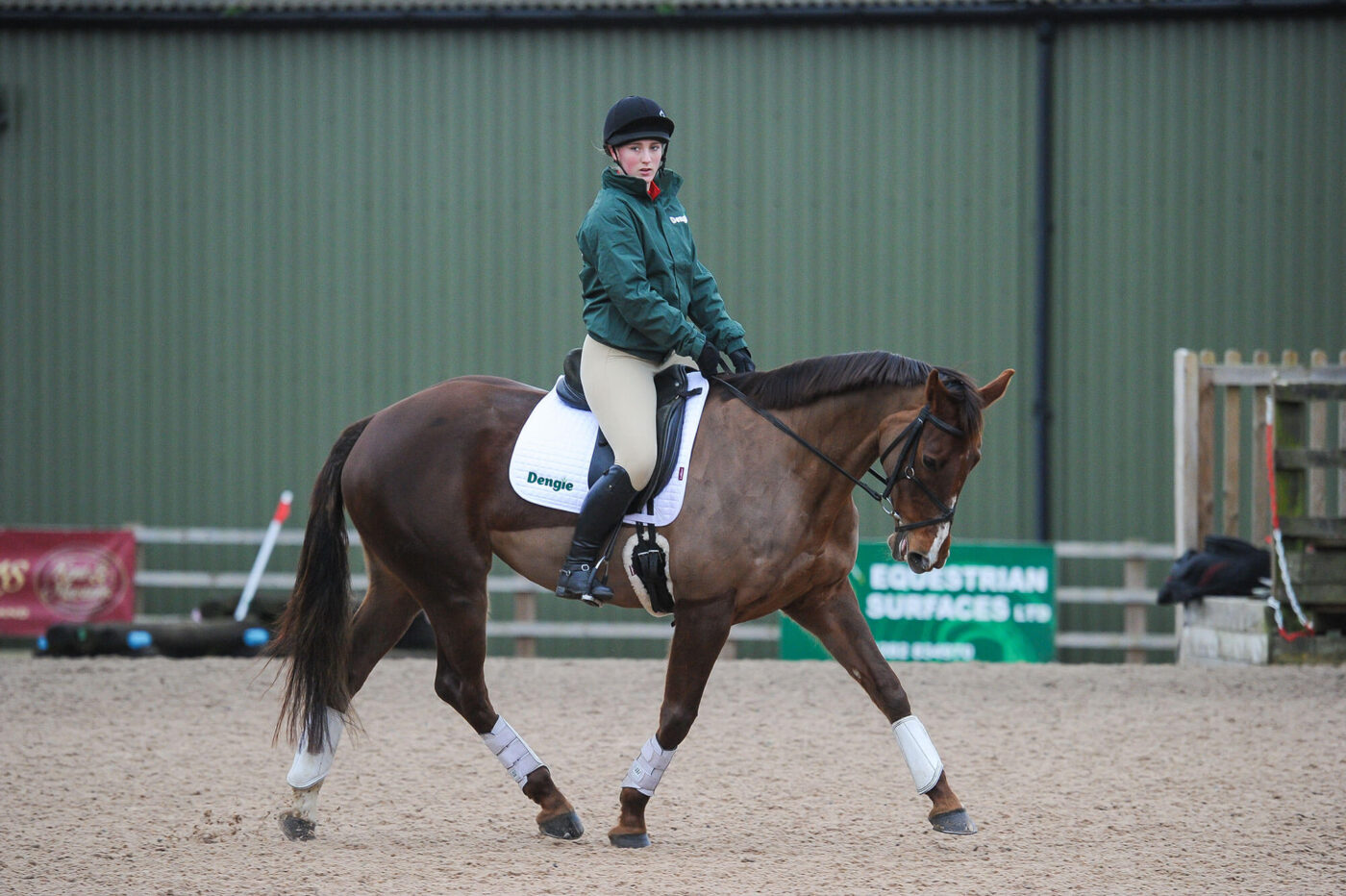 I gained lots of great tips for practising at home and Cici felt so much better. After a cool down, we popped Cici back in her stable for a well deserved break and a feed.
After a well deserved rest, Cici was tacked up again from our Cross Country session with Lucy Jackson. There was an amazing array of fences, so both me and Cici were really excited for this. After warming up under Lucy's eagle eye, we headed out to the Cross Country.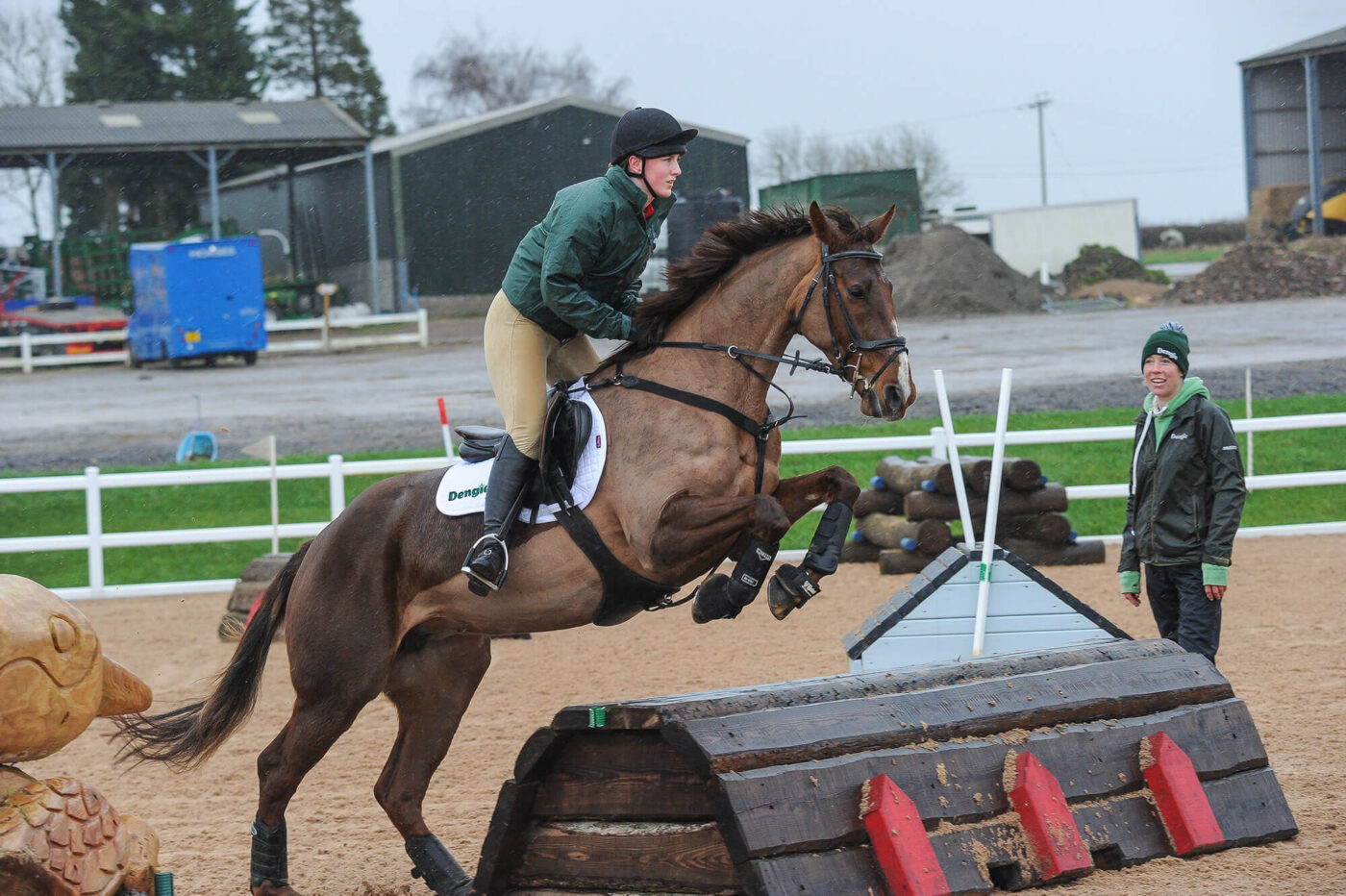 We tried lots of different combinations that worked on straightness, rhythm, impulsion and accuracy. Lucy increased my awareness of influencing Cici through my upper body and always looking up, putting this simple yet essential points into practice instantly improved Cici jump, she felt amazing!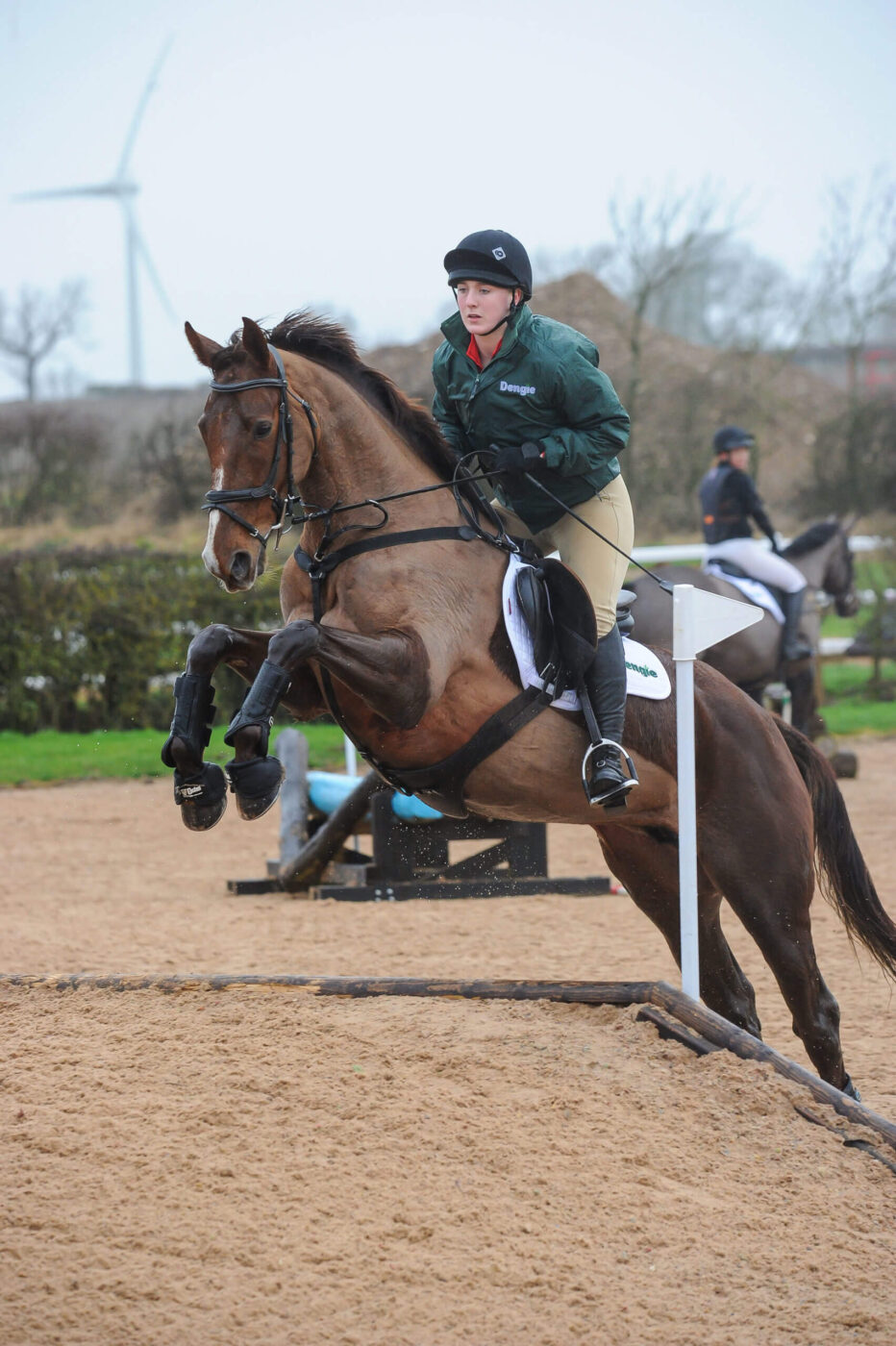 Back to the stables to tend to Cici and give her another small feed, before we nipped off for a quick and tasty lunch.
Finally, a thoroughly informative session with Dengie Performance Nutritionist, Claire Akers. Firstly, she weighed Cici on the weigh bridge, the clever girl walked straight on! She was weighed at 504kg and Claire gave her a condition score of lower 3 out of 5. Afterwards Claire questioned me about her current diet, and she informed me that I could double the amount of Dengie Alfa-A Oil she was presently receiving. She also suggested that we change her current cubes for a performance balancer, as she thought Cici may be lacking vitamins. Further advice was to add Dengie Alfa-Beet to aid weight gain and condition. Lastly, Claire advised that to increase her forage intake whilst she was away at shows, it was worth trying Dengie Meadow Grass and Grass Pellets too. This was all extremely valuable advice and we are seeing an improvement in Cici's condition already.
I can't thank Dengie and Horse and Rider enough for the amazing opportunity and I am really looking forward to using the exercises recommended to prepare for the start of the eventing season.
Liv