Training with the best
---
Well a lot has changed since my last blog.
Pooh has had a well earned rest after her incredible season last year, but is now back in work and looking and feeling fabulous thanks to her Dengie diet over the winter months. Pooh struggles with her teeth and from eating a complete fibre diet she is able to keep a consistent weight through her training program.
Pooh is being beautifully looked after by my mum at home whilst I am away working at a dressage yard in Buckingham. I am training with Judy Harvey which is incredible and even better that Ziggy has come with me! I was meant to be just staying for four months over the winter to develop my dressage riding, but it has turned into a year! I know, an eventer on a dressage yard! It is going really well at the moment and Ziggy has really developed as a horse both ridden and in-hand. He is one lucky boy as he has 3 meals a day, but he needs it as he is now 5-years-old. There aren't many weeks now until Ziggy goes to his first show! I am so excited, he has such a sane and level head.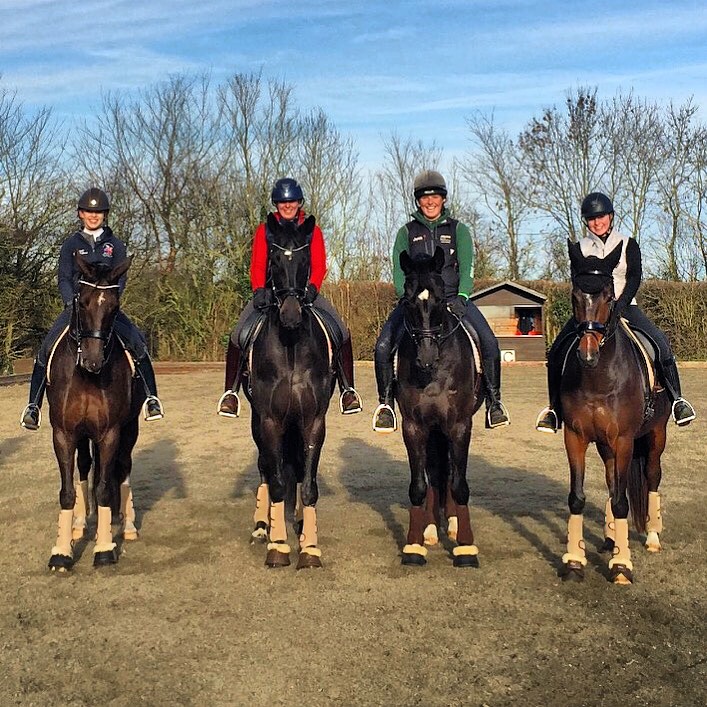 I had my first fall of 2018 today (23rd Jan) … oops! I was on a lovely long hack with another girl at Judy's when a little blackbird flew up and they both leapt sideways but Ziggy's sideways was into a ploughed field and down a drop where I got left behind which he then didn't like so proceeded to buck and I had a very soft landing but then Ziggy thought I wasn't muddy enough so dragged me holding onto his reins for a bit. We are both completely fine and everyone had a good laugh about it.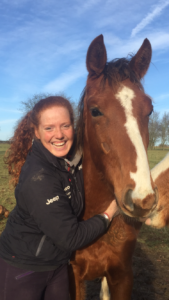 Googie is back in work. Hooray! After breaking her tail nearly a year ago it has been a long and slow recovery. It is still a long way to go, but she is also living at home with my fabulous Mum looking after her along with Pooh, Tim and Dougie.
Pogo is now 2!!! I can't believe that my gorgeous boy has one more year till he has me on his back. He is the sweetest and kindest chap and he is having an amazing time at my friends field with two other 2-year-olds and a 3-year-old now.