What to look for when buying a young horse to event
---
If you sit and watch the trot up at Burghley or Badminton, it is quite clear that event horses come in all shapes and sizes. The perfect event horse is an amalgamation of many things, with the common denominator being that they all have the heart of a lion. We speak to Samantha Hobbs (CCI4* Event Rider) and ask her what she looks for when buying a young horse to event.
What to look for when buying a young horse to event
People's preferences are personal, but if given the brief to go and find a young horse that I would be excited to produce for the upper levels, temperament and trainability would be top of my list. The horse has got to have something in them which makes them want to be a doer.
I prefer a horse with a good amount of TB in their breeding, for stamina and speed and it makes them light enough in their confirmation to help with soundness. Mixed with some proper jumping blood; a horse with plenty of scope will get himself out of trouble far easier than one that is lacking!
Choosing between an unbacked or backed horse
I love getting a just backed horse (as long as they've been backed properly) I don't want to be a crash test dummy anymore and the guys that break in well are truly fantastic horse people. The horse is then happy and accepting of a rider, but are ultimately a blank canvas. It is far harder to retrain a horse when they've been taught incorrectly and for me, there is no greater feeling than producing a horse yourself. The satisfaction of building a proper bond with a horse and producing them right from the start means you are involved in every bit of their journey.
How to start a young horse's event training
The super young horse in the photo below (owned by Mrs Sheenagh Mudford) was broken in at the start of his 4th year and produced to sell at an Irish auction. We loved his free, easy movement and seemingly relaxed outlook on life. He is light on his feet and has a desire to jump. We were aware that his education may have been slightly fast tracked to prepare him for the auction and therefore we have taken time to go back to basics.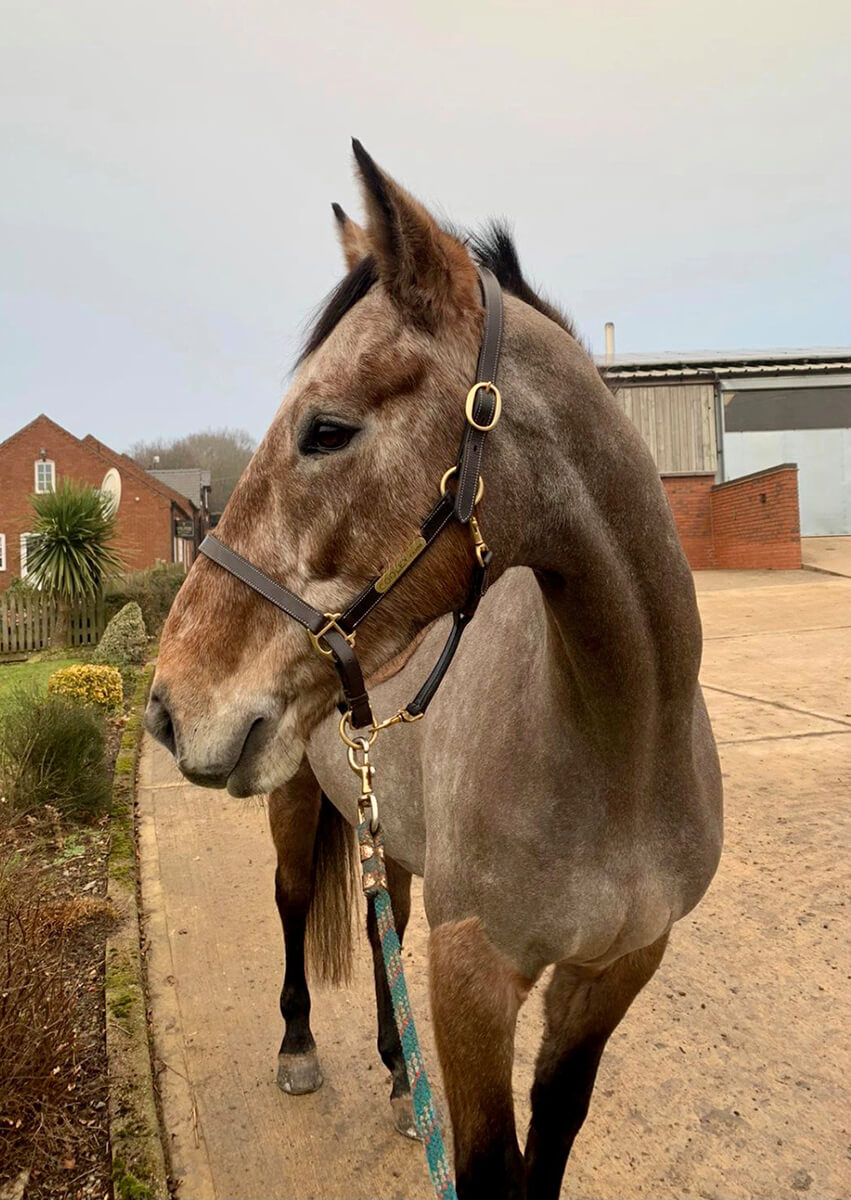 At the moment, his week is varied and not too intense – he is only 4 after all! He will hack a couple of times, have a lunge and do some gymnastic work in the school. Most days he will do some pole work of some kind, either at the end of a hack or end of a lunge/schooling session. I really feel it helps to improve hoof/brain co-ordination and help develop his core. He will often do 2 days of work, followed by a day off or some walking in-hand in a rope training aid to help with correct posture incorporating poles.
I'm very fortunate to be based at a wonderful yard with hundreds of acres of off-road hacking, there are lots of hills and basic XC jumps. Toby will hack out a few times a week – mostly walking up and down the undulations, interspersed with short stints of trot. When the ground dries out a bit, I will start playing over small logs and up and down the steps – all in a relaxed, no pressure way. I want him to enjoy his work.
Just before Christmas I hired an arena which was unfamiliar to him and helped me assess where he is in his education, how much he is affected by being somewhere different and what I need to do with him at the start of this year. He had a couple of weeks off over Christmas and into the New Year. I'm a great believer in doing blocks of work and then giving them a mini break- a great opportunity for them to begin to understand what is being asked of them, chance to work it out and then get confident doing it, followed by a chance to rest their minds as well as their bodies.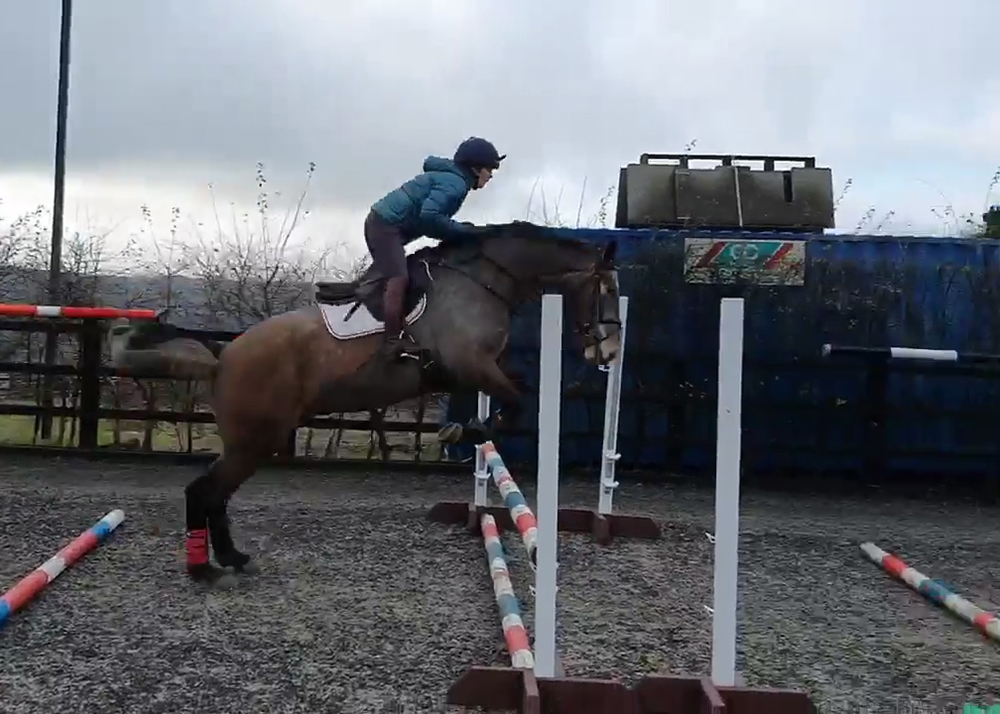 The aim for this horse this year will be to successfully contest the Burghley Young Event Horse classes/NextGen series and the British Eventing 5yo classes. To prepare for this there will be Show Jumping and XC schooling outings, followed by unaffiliated Dressage and Show Jumping competitions to get him used to working alongside other horses in a collecting ring whilst still remaining focused on the job in hand. The BYEH classes act as a great combined training events – a fantastic stepping stone to contesting their first events late spring/early summer.
Nutrition is key for the Performance Horse
Different horses need different amounts of preparation and exposure, but one thing I insist on for all of my horses is plenty of time out in the field and a good, balanced diet. The Dengie Nutrition team have been fantastic in helping me compile the perfect rations for the different horses on my yard, which have kept them looking and feeling fantastic.
This lad enjoys a diet of Dengie Alfa-A Oil, Alfa-Beet and a balancer, split over 3 feeds throughout the day. It provides him with high quality fibre to help promote top line and slow-release energy – enough for the job in hand with no unrequired extra moves!
As well as talent, good training and remaining injury free, a lot of luck is needed to succeed in the wonderful sport of Eventing, but giving your young horse a solid all-round education and a balanced, quality diet is a great place to start.
For further information or friendly feeding advice, contact the Dengie Nutrition Team on 01621 841188 or click here to complete our Feed Advice Form.