Competing at the European Championships for Veteran Riders
---
Sarah-Jane Brown and Fliss have just returned from an exciting trip to France where they represented Great Britain at the European Championships for Veteran Riders.
Fliss and I were very excited to be selected to represent Great Britain at the European Championships for Veteran riders (over 45 years of age). The championship took place in Hardelot in France and attracted eleven teams from around Europe. There was a championship format of a speed class on the first day, two further rounds on day two to decide the team medals and finally the fourth day a further two rounds to determine individual medals.
Fliss has had a great year with some good results, but this was to be our first competition and trip abroad and I was nervous about how she would cope, plus getting the paperwork right for the rigorous checks! They always say "plan for the unexpected" but I never imagined that we would be travelling and competing in a heatwave in September! Temperatures were generally over 30 degrees and the black temporary stables produced temperatures nearer to 40 degrees. Much of our spare time was spent hosing and sponging the horses down. Despite the heat the horses coped well; a testament to the preparation, care and nutrition.
Vet checks and rigorous drug testing took place, so it was reassuring that all of Dengie's feeds are BETA NOPS, UFAS & FEMAS certified, giving me peace of mind.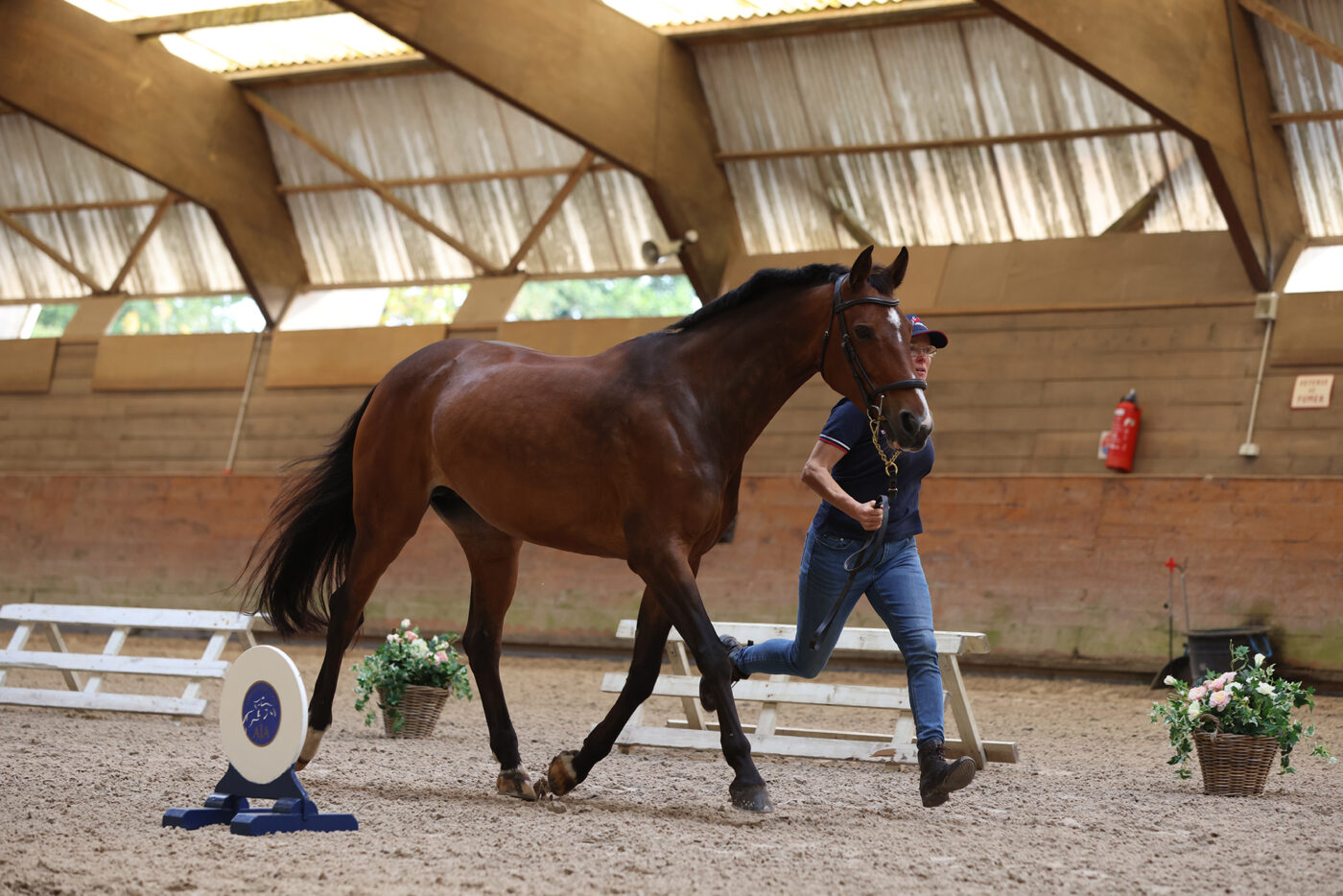 On day 1 the speed class we were the 'Best of Brits' with a quick clear round leaving us just over 3 penalties off the leader. As a team we sat in silver but it was all very close behind us. The team rounds took place on day 2. As a team of 4 we only had one rail down all day and Fliss jumped two super clear rounds to help secure the team a silver medal with the French taking gold. In the individual placings, a couple of French horses were drawing going into the final day, Fliss and I were in bronze medal position individually.
The final day dawned and was as hot as the previous day, a couple of unlucky poles sadly meant it wasn't a medal for us and left us 13th individually.  However, Team GBR showed its class with our riders finishing in silver, bronze and 4th position.  Although, I was slightly disappointed to drop at the end I was over the moon with how well Fliss went and our part in securing the team silver. It is an honour to represent your country and exciting to wear the Union Flag, but then to also come away with a medal was a dream come true! I never expected the conditions to make it so testing and I think the importance of the care and feed really came into its own.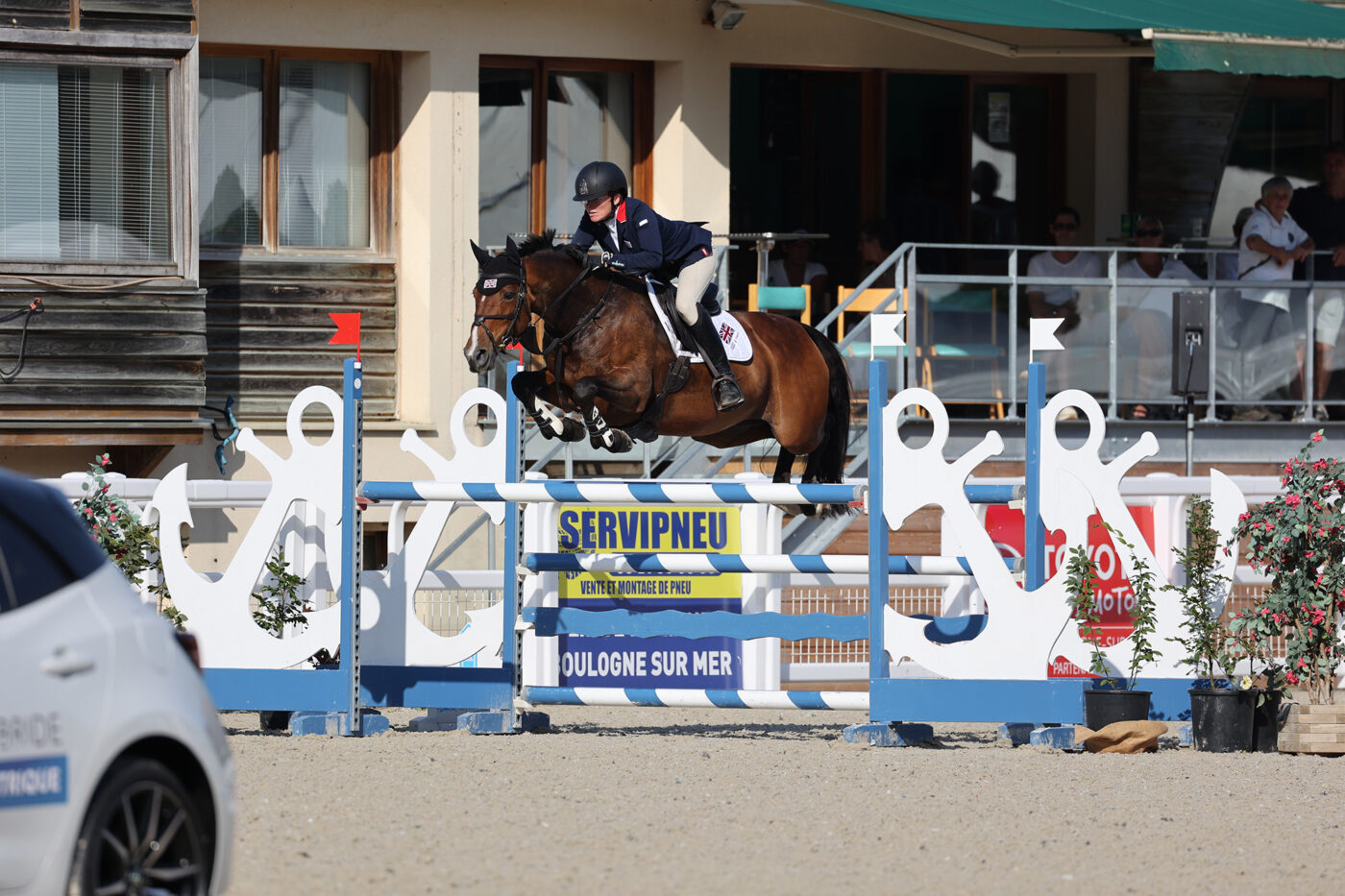 Fliss travelled the 14 hours to the event really well; she maintained her energy levels throughout the event and arrived back home looking as good as she left! The health and condition of my horses is paramount. Dengie Alfa-A Original ensures she has the energy and nutrients to train and compete; the superior quality fibre alongside her forage and turnout allows me to keep her diet and management as natural as possible whilst also keeping her mentally relaxed, fit, healthy and ready to perform.