Summer Competition Season by Libby Gill
---
Competition season is now well upon us! April saw us take a trip to Hartpury College for the Petplan Area Festival Championships where we competed at Novice. Unfortunately we didn't get the results I hoped for but wow, what a great experience! Hopefully we will be lucky enough to qualify again this year.
Sherbert and I have been busy out competing at local venues and have gained the points required at Novice for the Summer Regionals with the next round taking place in July at Bicton Arena. We are also on our way to getting the qualifications needed for the Petplan Area Festivals at Elementary level with just one more qualifying score needed.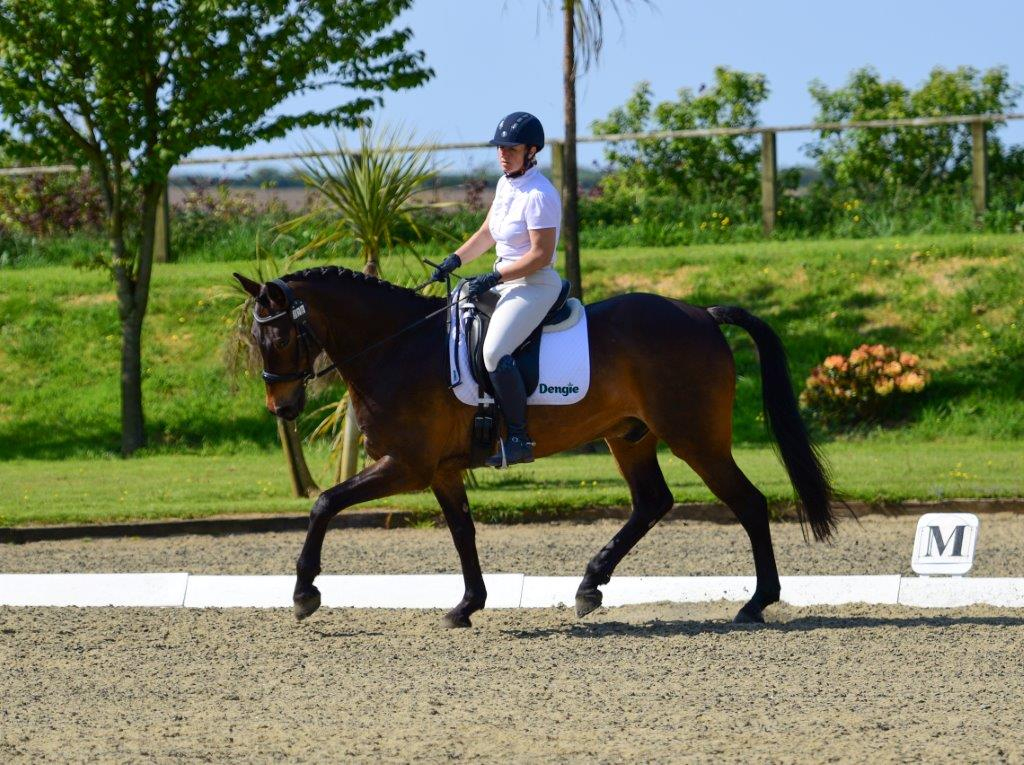 Away from competing we have been working on some medium movements in our training sessions with lots to take home and practice! Hopefully we will be out competing at this level soon. I never thought I would get to Novice level let alone Medium! The hard work is paying off!
We have also been doing lots of hacking in the lovely weather and had a couple of trips to the beach. I am so lucky to have beaches so close to home that allow horses. Sherb loves the beach where he gets a change of scenery and a chance to clear the cobwebs. He isn't great at galloping but he improves each time and it really helps with his fitness levels. His Dengie diet is really helping with his stamina and energy levels.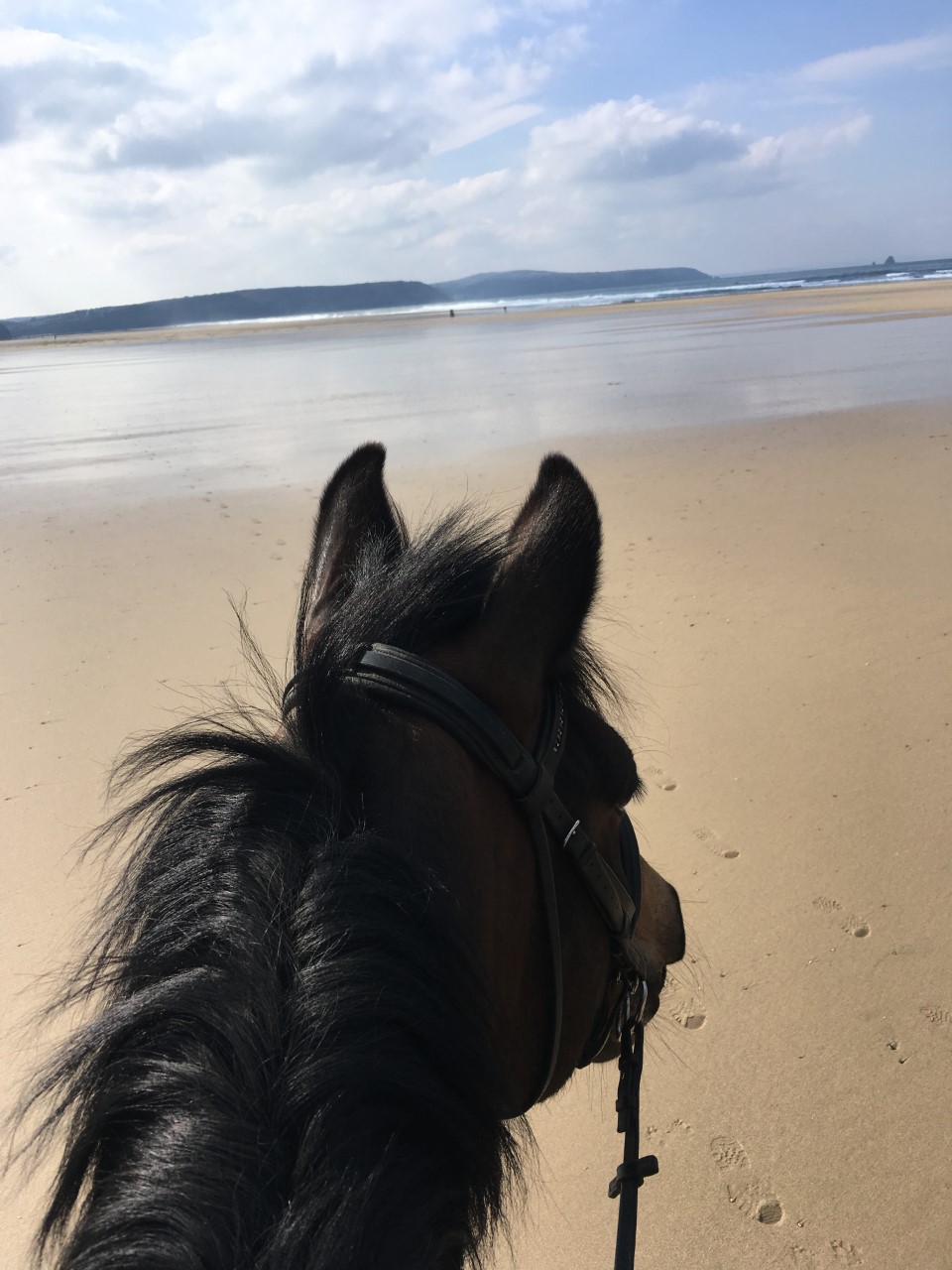 I am lucky to be taking a trip to the dressage at Hickstead in June to help and support my great friend and trainer who is competing there. It is a lovely venue and hopefully I will get to compete there myself one year! Always good to have a goal!