Proof that fibre diets can fuel performance!
The benefits of fibre feeding are well known for promoting and maintaining gut health, but some people remain to be convinced that fibre based rations can supply enough energy for competition horses in work. Danielle Balsdon and her beautiful horse Lennox are testimony to how horses can perform on a fibre based ration.
"We started feeding Lennox on Dengie from the moment he came home" explains dressage rider Danielle Balsdon. "Lennox has now been on a Dengie diet for nearly 8 years, starting from a green young horse beginning his ridden life, to now competing at Prix St Georges level dressage".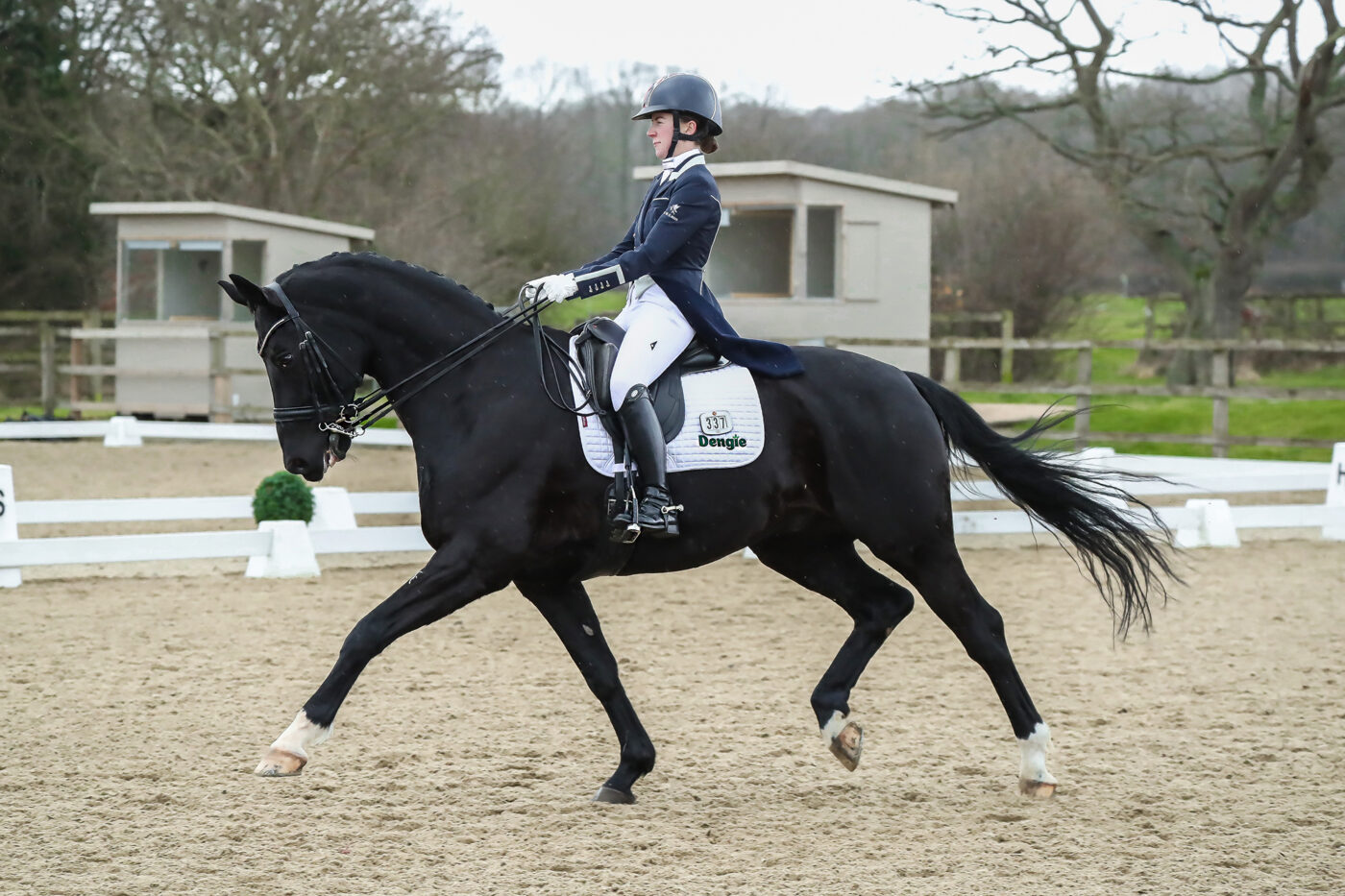 Danielle followed advice from Dengie Performance Horse Nutritionist Claire Akers who she met at a British Dressage Youth training camp. Claire recommended Dengie Alfa-A Molasses Free, Alfa-Beet and a performance balancer for Lennox, and he has been on these feeds ever since. Claire has followed their progress, weighing Lennox at the various British Dressage camps Danielle has attended over the last few years, and adjusting his diet accordingly.
"Following a balanced Dengie feeding plan has helped the consistency of work that Lennox is producing and adjusting the quantities he is fed as and when needed has maintained his energy levels" says Danielle. "Having the Dengie Feedline at the end of the phone as well when needed, both for Lennox and other horses, has been a lifeline on multiple occasions over the years when I've needed some extra help and advice".
"I truly believe that Lennox's Dengie diet has played a key part in his multiple success' over the years, which include winning a National Dressage title and 14 Regional and Area Festival titles" explains Danielle. "I absolutely love the Dengie products, Lennox and my other horses look and feel fantastic on their Dengie diets! They all have beautiful shiny coats, and they hold their perfect weight and condition all year round".