Forage; what's the Alternative?
---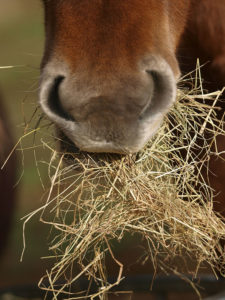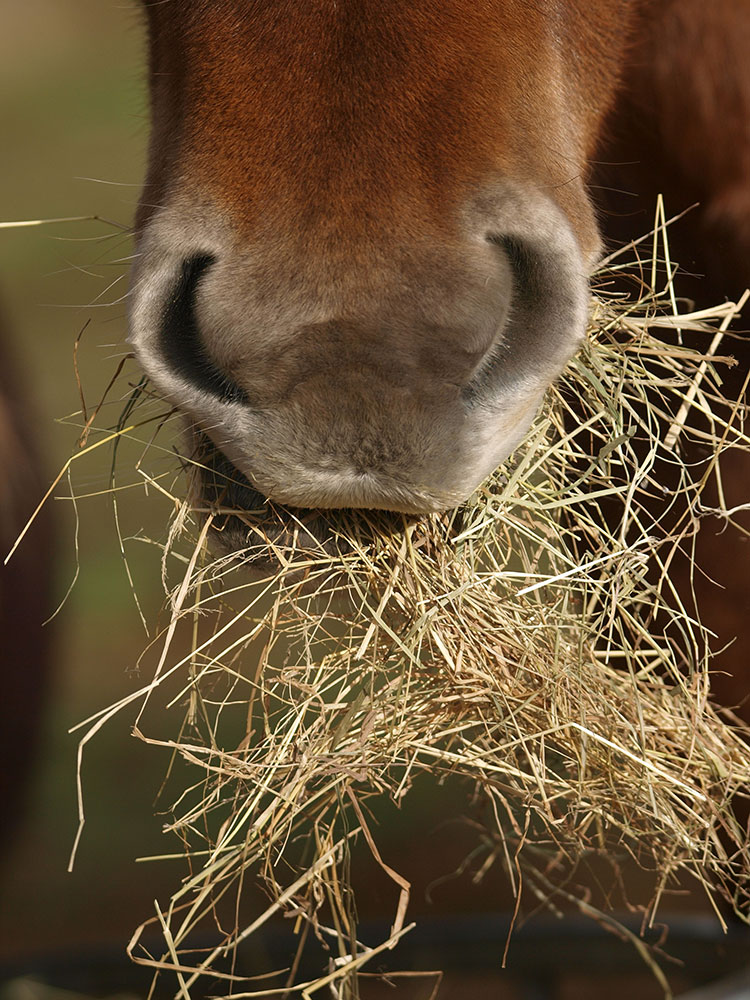 Article last updated: 3rd June 2020
Forage Replacers
Not all feeds can be used to replace forage. To fit the bill as an alternative to forage the product must be fibre based with a similar nutritional quality to hay and have low levels of starch. Ideally the product should also encourage plenty of chewing, unless the horse has dental issues in which case a soaked forage replacement is more suited. Soaked feeds are the best hay replacer for veteran horses with bad teeth.
If you know forage supply may be an issue then starting by 'extending' your forage ration can be a useful way of managing costs and making a gradual transition before a total forage replacement is required. Many of the Dengie horse feeds can in essence be used as partial forage replacers as even Alfa-A Original can be fed up to 3kg daily for a large horse meaning you can reduce your forage by 3kgs per day. This can be particularly useful if forage quality is poor as Alfa-A is much more nutritious than grass forages and contains sufficient energy to reduce reliance on concentrate feeds too.
If you need to completely replace your forage ration then check whether a feed can partially or totally replace the forage ration. In the Dengie range of fibre feeds those that are suitable as complete forage replacers contain a larger proportion of fibre sources other than alfalfa. Hi-Fi Senior for example contains approximately two thirds high temperature dried grasses and one third alfalfa.
Dengie Forage Replacers
| Product | Energy MJ/kg Digestible Energy | Sugar % | Starch % | Max amount per 100kg bodyweight | Soaked Feed? | Molasses Free? |
| --- | --- | --- | --- | --- | --- | --- |
| Hi-Fi Lite | 7.5 | 7 | 1.5 | Ad-lib | | No |
| Hi-Fi Molasses Free | 8.5 | 2.5 | 1.5 | Up to 1kg* | | Yes |
| Hi-Fi Senior | 8.5 | 10 | 1.6 | Ad-lib | | No |
| Grass Pellets | 10 | 12 | 2 | Ad-lib | Yes | Yes |
| Pure Grass | 10 | 12 | 2 | Ad-lib | | Yes |
| Alfa-Beet | 10.5 | 5 | 2 | Up to 1kg* | Yes | Yes |
| Meadow Grass with Herbs | 11.5 | 12 | 2 | Up to 1kg* | | Yes |
| Performance Fibre | 12 | 12 | 1.5 | Up to 1kg* | | No |
*for specific guidance contact the Feedline

How Much Forage Should a Horse Have?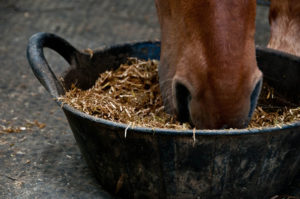 When it comes to feeding forage replacer, horses and ponies should have at minimum 1.5% of their bodyweight on a dry matter basis daily. For a 600kg horse this equates to 9kg of dry matter in a 24 hour period. If your horse is out on reasonably good grass then this will account for part of this daily intake. It is practically impossible to know how much a horse consumes when out at grass and so at best we have to use a rough estimate based on time. For example, assuming the above horse was stabled for 12 hours then we would use at minimum half of the recommended amount. If the horse is not overweight and doesn't put on weight easily then ideally all forage and forage replacers should be fed ad-lib.
How to Feed a Forage Replacer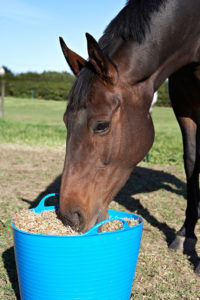 One of the first concerns many horse owners have about feeding forage replacers is meal size. It is appropriate to leave large meals of fibre based feeds for your horse to eat just as you would a net of forage. It is only concentrate feeds that provide larger amounts of starch from cereal grains that need to be fed in restricted amounts. Ideally introduce all new feeds and forages into the ration gradually by slowly increasing the amount fed over the period of a couple of weeks.
Forage replacers can't be fed in a net, but instead should be offered in several rubber trug buckets in the field or stable to encourage foraging activity. Try to increase eating time by dividing the forage replacer up into smaller meals where practical. Intake can also be slowed by the use of very large smooth pebbles, which are too big to be consumed and won't cause harm, that have to be manipulated out of the way for the horse to eat. Soaked feeds should be made morning for night and vice versa to keep them fresh and any hay replacer not consumed within the day should be discarded.
For feeding advice contact the Dengie Feedline 01621 841188 or complete our feeding advice form.